OUR VISION
Neither the markets nor aid alone can solve the problems of poverty. More than two billion people around the world lack access to basic goods and services—from clean water and electricity to an education and the freedom to participate in the economy. We're here to change that. Our vision is a world based on dignity, where every human being has the same opportunity. Rather than giving philanthropy away, we invest it in companies and change makers.
Our Manifesto
It starts by standing with the poor, listening to voices unheard, and recognizing potential where others see despair.
It demands investing as a means, not an end, daring to go where markets have failed and aid has fallen short. It makes capital work for us, not control us.
It thrives on moral imagination: the humility to see the world as it is, and the audacity to imagine the world as it could be. It's having the ambition to learn at the edge, the wisdom to admit failure, and the courage to start again.
It requires patience and kindness, resilience and grit: a hard-edged hope. It's leadership that rejects complacency, breaks through bureaucracy, and challenges corruption. Doing what's right, not what's easy.
Acumen: it's the radical idea of creating hope in a cynical world. Changing the way the world tackles poverty and building a world based on dignity.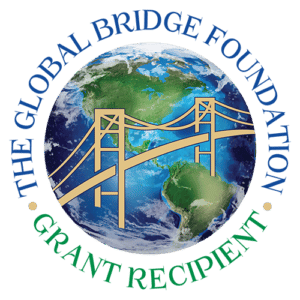 Acumen Impact Stories (a success story)
Acumen is changing the way the world tackles poverty by investing in companies, leaders, and ideas. Acumen invests patient capital into early-stage social enterprises and then accompanies them on their path to scale. Often, this takes ten, even twelve years, but Acumen understands the need for new disruptive solutions, so they dedicate significant resources to supporting these businesses as they grow. Since 2001, Acumen has invested $146 million into 151 social enterprises that together have impacted the lives of nearly 400 million people. 
Support from The Global Bridge Foundation has been used to drive this impact–examples of which can be found below: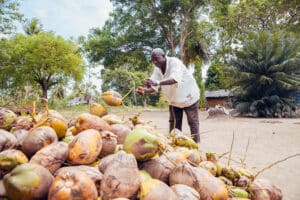 Fair Prices for Kenyan Coconut Farmers
Despite the 9.9 million coconut trees on its coast and an increase in demand, Kenya's local coconut industry remains largely undeveloped, with less than five percent of its coconuts processed into products. Instead, Kenya's over 100,000 coastal coconut farmers sell their coconuts raw at local markets or to small-scale artisanal processors. Facing hardships such as unreliable rainfall, poor soil conditions, increased pests, few buyers, and limited employment alternatives–these coconut farmers struggle to earn a living.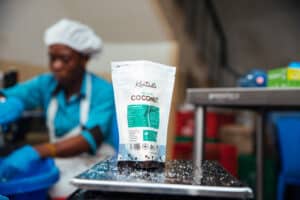 To tackle this challenge, in 2019, Acumen invested $350,000 in Kentaste. Kentaste creates products such as coconut oil, milk, cream and flakes that are sold in more than 300 grocery stores across the region. The largest buyer on the Kenyan coast, Kentaste purchases coconuts from nearly 2,000 farmers at consistently high volumes and fixed prices—ensuring that, no matter how the global market's coconut prices fluctuate, its farmers will always make the same steady income for what they produce. To date, Kentaste has increased coconut farmers' revenue by as much as 120%. To support this success, Acumen reinvested in Kentaste in 2021.
Expanding Access to Credit and Opportunity in the United States
In the United States, the traditional credit scoring system excludes or disadvantages many low-income Americans by requiring proof of responsible financial behavior as demonstrated by having used products like mortgages and credit cards. However, without access to many of these products, approximately 46% of Americans lack credit scores. As a result, these Americans must rely on expensive credit options like payday loans and often pay higher prices for basic needs.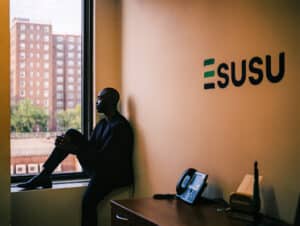 In 2019, Acumen invested $500,000 in Esusu–a fintech company that uses alternative evidence of low-income consumers' responsible financial behavior such as rental payments and community savings group participation to establish or boost their traditional credit scores by an average of 30 - 40 points in as little as two months. Currently, more than 2.5 million homes use Esusu's services. 
In the spring of 2020, Acumen reinvested in Esusu to support its rent relief fund which was created in response to a survey of their users that found that 62% would not be able to pay their rent on time due to the pandemic.
More recently this year, Esusu received a valuation of $1 billion, establishing it as one of the only black-owned unicorns in the U.S. and globally.
Photo Credits
Peter Irung: two Kentaste photos; Mengwen Cao: Esusu photo.