Leading the way in reducing homelessness
Reconnecting people with their families across the country. Improving the quality of life for the whole community.
West Coast Care Foundation gets the homeless home
We've found that repairing broken relationships is the key to sustained long-term recovery. Our top priority is the reunification of homeless individuals with their families and close friends – rebuilding these essential support systems and equipping people for the journey back home.
Reunification is not always possible. In those cases, we work with our partners to find housing and other service options. We continue offering support to the homeless until a strategy to transition off the streets is found.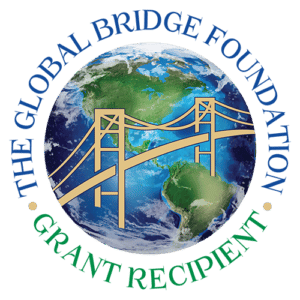 Sweet Reunion (a success story)
What they don't tell you when you start in this line of work is, at some point, you're going to need to pull out your detective skills. Well, May was the sleuthing month for me.
For approximately 6 months, we have gotten to know Miss J. Our interactions with her were unpredictable. Some days she would chat to us, other days she would ignore us. Some days she would approach us, asking for granola bars, hygiene kits and clothes – other days she would make every effort to avoid eye contact or interaction. For many months, we didn't make any real progress with her. But, persistence pays off.
We finally got a glimpse into her life. She shared with us, she has 4 children – some of whom lived close by. She had lost contact with them, due to the circumstances of life. But, she gave us her children's names, and that was enough.
That afternoon, we went to work. Social media can be quite the powerful tool. I started searching Facebook to see if there were any matches on the names she'd given us. As you know, when you search social media for an individual – the results can be overwhelming. But, I took a stab at messaging someone who had the same name as her daughter, in the hopes that she may know Miss J.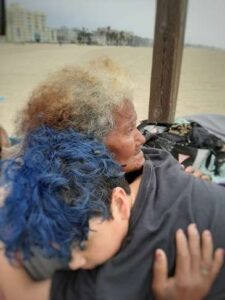 After not hearing back for hours, I presumed that I'd messaged someone who was not Miss J's daughter. I went to bed, thinking of how I'd modify my search tomorrow. But, before I fell asleep – this beautiful message came back to me. "Aaaaawwwwww. May God bless you…I would love to pick up my mom tomorrow…I have my own place. I also have a bed for her at my new home…I need my mom. She's everything to me…believe it or not you are an angel that God put in this world. A lot of friends and family have been praying for a day like this since January."
The next day, as promised, Miss J's daughter picked her up and took her home. Sometimes, situations look grim. Sometimes, situations look utterly hopeless. But, even when that is the case – hope is not lost.