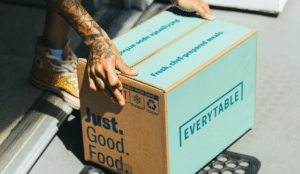 Just. Good. Food.
At Everytable, we believe nutritious food is a human right
Every aspect of our business was designed to make fresh, delicious food available to everyone, every table. Our central Los Angeles kitchen allows us to chef-prepare meals efficiently and price them according to what each community can afford. Then we'll bring the ready-to-eat meals to you — at home, work, school, or on the go.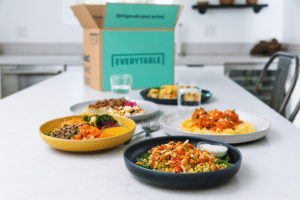 Together we can build a just food system, where good food is affordable and accessible to all. Will you join us in the fight for food justice? Our mission has always been about access—making sure everyone, everywhere had access to nutritious, fresh food at affordable prices. If you'd like to support our mission and purchase a meal for someone who could use one, Pay It Forward. We work with local organizations and nonprofits throughout LA County to deliver the meals to those who need them most.