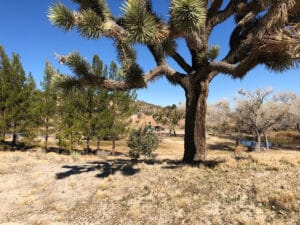 The Global Bridge Foundation, along with five CEO's of highly successful and reputable permanent supportive housing and temporary shelter programs, has presented to the city of Palmdale, Governor Newsom's Director of Homelessness, and has started discussions with the homeless director of Los Angeles with a new set of comprehensive proposals to support the homelessness crisis in Los Angeles County.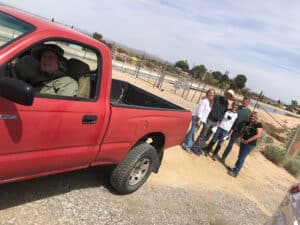 Our comprehensive and scalable plan comes in at 1/10th of the cost of current housing options and has five central components toward achieving its platform, and an additional option for consideration.

This is an abridged version of the above-mentioned points; the full text is available in the PDF viewer, below.
Redefine and expand permanent housing solutions that can be supported by the purchase of less expensive housing options, rental subsidies, and services funding.

Redefine/modify zoning regulations especially in agricultural lands both privately and owned by the cities, state, counties, and federal government to permit homeless programs that provide the dignified and spacious housing that is needed to create healing communities. There is a major difference in agricultural zoning that allows for a feeling of a spacious community, rather than one that is mandatorily crammed into a small space.

The People Concern have a current proposal in Palmdale, California (which was discussed above and is enclosed), where we have a parcel that has 125 acres 1 mile outside the city and is being proposed to include regenerative agriculture (RA). This would be a perfect pilot program that would benefit from your support and could serve as a replicable, scalable, and sustainable model for the rest of the state and country. It is the ideal location for its closeness to the city and distance from any neighborhood.

Training a portion of the homeless population in regenerative agriculture practices and giving the previously unsheltered the option of being hired in this burgeoning field or the option of staying in a community that they love. This would provide for the healthiest vegetables and fruit while any excess could be available to sell to the local community or given to food banks.

Lastly, from all that we have heard in the political Zooms and through a variety of high-level conversations, it seems that there's a consensus that it's likely to be necessary to create a Homelessness Czar, or whatever title makes the most sense for a centralized official or committee to oversee approval of the homelessness programs both within the city and state limits. If the Los Angeles City Council or a chosen czar or local governing body are empowered to discern the most comprehensive, viable, and safe homelessness programs that they deem worthy, this may be a key to disempower the general NIMBY beliefs that have killed numerous viable proposals.
In addition to these five pivotal changes in the programming and structure of how homelessness is currently being addressed, we would like to suggest investigating regenerative agriculture as a training option for the part of the homeless population who are ready to learn this trade and work in this way. Quite remarkably, regenerative agriculture can be done above ground and is also able to currently be done in receptive city programs.  Included in the attachment are five documentaries and contact information for the experts that have pledged their support for this endeavor.
The agricultural expertise for regenerative farming can come with direct guidance from acclaimed farmer Gabe Brown and his organization "The Soil Academy," if desired.
The Palmdale Proposal